THINK TANK GALLERY AND PRODUCTIONS
Think Tank Gallery is an alternative arts space and immersive production company that has set its roots as a 13,000 sq ft graffiti gallery in Downtown Los Angeles since 2010. Since then, we have evolved to build themed Post-Street Art experiences around the country, and we hide content in every corner. From building a coffee house inside a warehouse with performances on its patio, to running a nightly skate park inside a gallery that streams video feeds through the ramps, to running a monthlong event series in a giant cake wonderland with Cirque du Soleil, Think Tank Gallery nails the branding without upsetting the vibe.
We create meaningful, not mindless, entertainment. See some of our previous work below.
CLICK A SECTION OR SCROLL TO EXPLORE OUR IDEAS FOR A HOLIDAY ON THE PIER
PRIOR THINK TANK PRODUCTIONS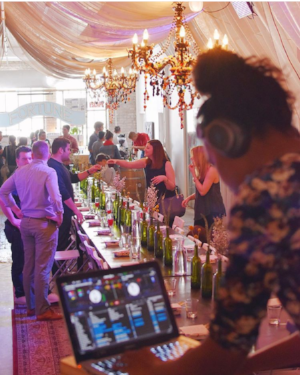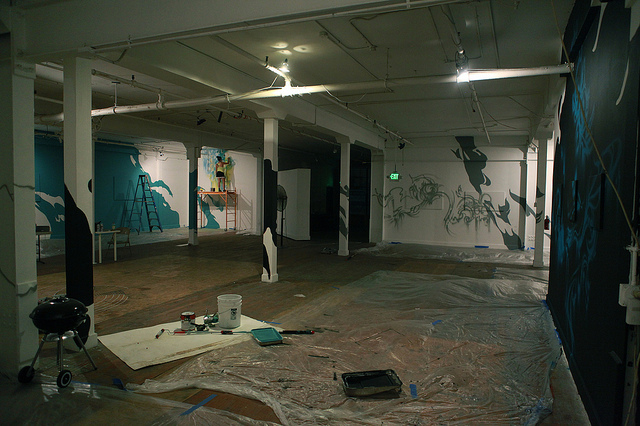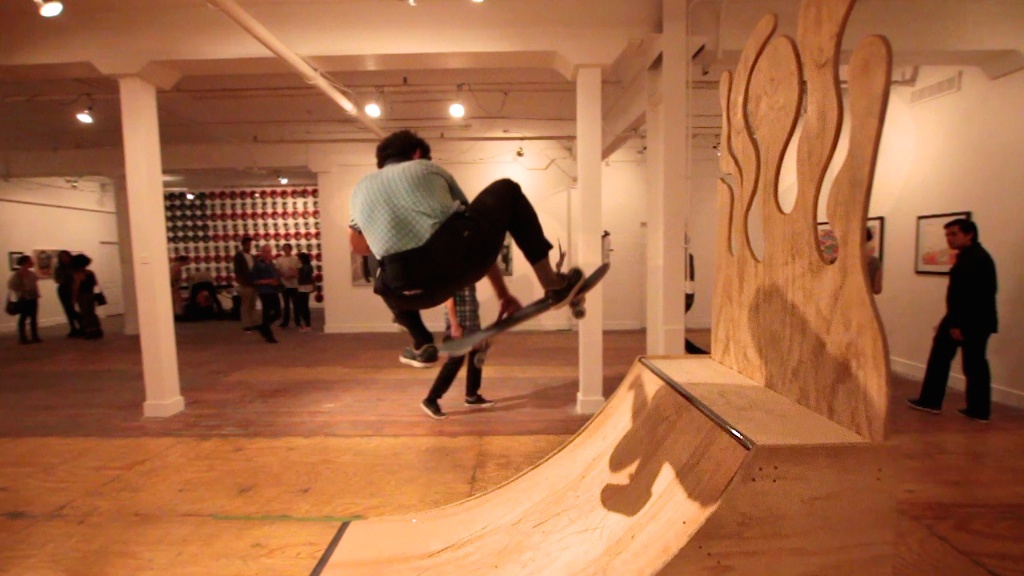 BRANDED VIDEO CAMPAIGNS
DRINKIN' SMOKIN' & WEST COASTIN' (2017)
BREAK BREAD + COFFEEGRAPH (2016)
CHILLED AIR (2016) + DUDE, MONSTERS! (2015)
OUR VISION FOR A HOLIDAY ON THE PIER
When we think of a signature Think Tank Gallery, Post-Street Art holiday at the pier, we think of our most recognizable surf, skate, and street art shows over the years. Graffiti Christmas trees are lame, and what being "post" Street Art means is that we are referential to the medium without hitting it on the nose. That means site-specific installation and gritty, iconic LA imagery.
Visitors want to fetishize LA, and the holidays in LA are a wonderfully interesting time because of the constant visual pun across the city, between beachside imagery and the lack of winter or even cold. We referenced many pieces of classic beachy content from our generation and trendsetters past, while looping these ideas into our network of international artists. Terms like "a groovy Christmas" and "holiday hut" informed our vision, and Spongebob and Rocket Power holiday specials inspired our aesthetic, while the Beach Boys Christmas album played in background.
We searched for the places where street art styles and classic holiday patterns crossed over, and laid that skin over a beach locale. These ingredients have made for a killer aesthetic that we can't wait to employ.
Think Tank Gallery casts a wide net over the realms of Street Art, Illustration, Immersive Installation, Production Design, and other genres. It's hard to put a finger on our aesthetic, but audiences know it when they see it. What we're know for is creatively producing large ideas that artists could not make on their own. For each of our proposed Holiday installations, we're pairing buildout opportunities with artists and designers that nail the holly jolly beach vibes we're aiming at.
Some of the artists you'll see below are painters whose work is apparently applicable, and others (like Monkwood, Troy Vee, Sheryo x The Yok, and Sam Wohl) are production designers with whom we've collaborated, and have the right style to build/design some of the things we have in mind.
Combined social reach of these particular artists is over 86,000
and they can help aim a range of brand new, international eyes at the Pier.
With the aim of creating immersive and at times even interactive installations that can stretch the Pier and stand on their own, we've come up with four general directions to be fleshed out with a variety of the artists listed above. Each project gives the Santa Monica Pier's millions of holiday time tourists an opportunity to experience our holiday. There's no sledding or even cold, just more of our coveted perfect weather with a sheen of fancy movie magic. This is how we do the holidays on the Best Coast.
CLASSIC LA SNOWGLOBES
When we started thinking of the kinds of images we wanted to provide guests, we thought of everything you normally do in LA – highways, beach towns, Hollywood, etc. We knew we could put a Think Tank twist on these tropes with some of our high production level and gritty style, but we needed to wrap it in a holiday shell. So we did exactly that – the shell being a snow globe. Because anything in a snow globe is pretty much automatically holiday themed so we could put whatever we want inside.
Multiple large snow globes (big enough to fit people and structures inside, 15-30' or so) will line the Pier, up on platforms so that they are visible from the beach, and also so that guests can walk up a few steps and take pictures in front of them. Inside are various campy scenes designed by our artists with a far out style – holiday beach huts, palm trees with Christmas lights, surf boards with scarves and stockings hung on them, and highway interchanges with cars covered in bows and wrapping paper lining intricate freeway systems. Fake snow blows around inside these globes, and on special occasions, guests can line up to go inside them with our supervision. Inside, a 360° camera system takes the ultimate Boomerang and shares directly to guests phones and social networks, branded with a logo for the pier activation.
Sticking Think Tank installations inside giant snow globes allows our artists to launch off from any idea they want, and while the structures themselves may seem out of reach, they're not. The installations inside can be done without breaking the bank, and the rest of the budget would go toward making the snow globe structures reliable. This task fits easily within the scope of our fabricator's abilities – Pretty in Plastic makes some of the most complicated public artworks in the world.
ORNAMENTS BENEATH THE PIER
The first thing that came to mind when we imagined pier-specific art was the ocean. Powerful and beautiful on its own, the ocean is arguably the most photogenic force on Earth, and a great place off of which to build. Most of the pictures people take of the ocean stretch into vastness, but a lot of the images taken at night borrow the reflections of colorful lights off of the pier to create some gorgeous and varied compositions. And colorful lights happen to be one of the most reliable holiday images anyone could conjure.
We walked underneath the Pier and found some great places to mount architectural scale art installations, with a visual in mind that's never been done. Car-sized ornaments will hang from beneath the pier, using the reflective surface of the ocean in conjunction with strategically placed mirrors, glossy surfaces on the ornaments themselves, and weather-resistant LED screens playing custom holiday themed video content across 3D objects. It sounds very difficult to pull off, and it is. But there is one company in the world that we know could do it, and they just so happen to be based in Los Angeles, and they are also frequent collaborators of ours.
Standard Vision is an architectural scale video screen fabrication, content creation, and software developing company that has made some of the most ambitious screens in the world. We've talked to them about this project and they're excited to be involved. In addition to ornaments floating above the ocean, below the pier, they're also able to hang video-screen-ornaments from giant "tinsel" ropes above the pier for added affect.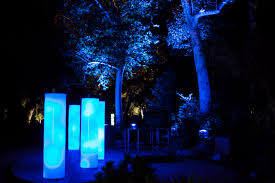 REFREEZING ICE SCULPTURES
Our most far-out idea by , this project would require some engineering. Frozen waves crash across the pier, with obscured and glowing metalwork objects inside them, the colorful light bouncing through sharp angles of frozen water. These waves (and other abstracted shapes, like giant snowflakes and Christmas trees) are made out of actual ice, regulated by an internal cold storage system built into the aesthetic of the installations. The objects inside are LA icons with a holiday twist – surf boards with holiday ski caps, palm trees wrapped in Christmas lights, etc. The ice sculptures litter the pier, an awesome display that is cold to the touch even when the day is hot.
Typical warm winter days in LA are not missed by us though, and one or more of these sculptures will stand out from the rest, as we allow them to melt throughout the day and show the sculptures inside. Overnight, or event live in front of visitors during the daytime, the sculptures would refreeze back to their original abstract object shapes.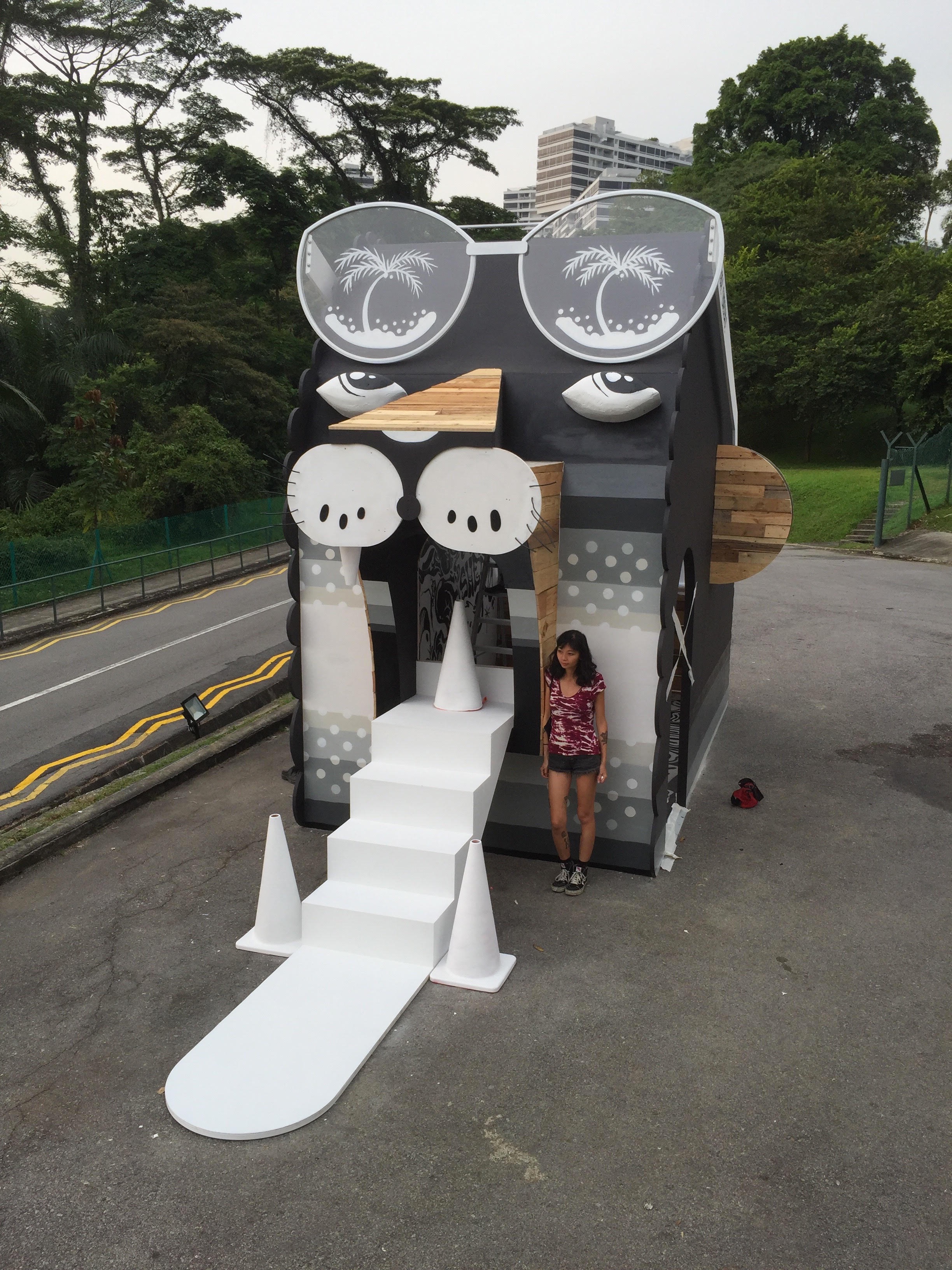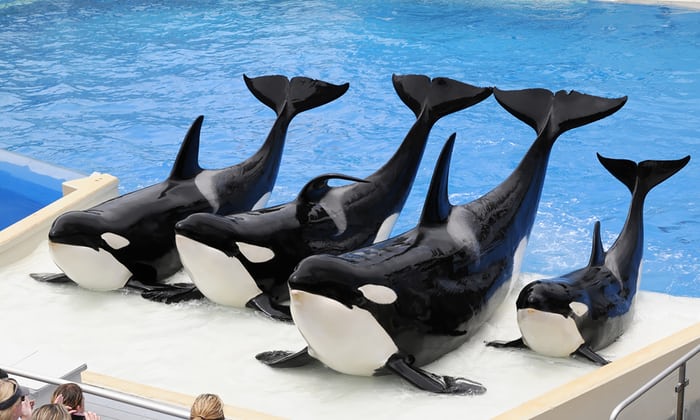 SCHOOL OF KILLER WINTER WHALES
An oceanside holiday is one that explores the aquatic sights that the Pier has to offer. Bringing attention to some of the less noticeable elements of the Pier, we want to bring the aquarium into everyone's line of sight. A giant school of killer whales and dolphins – designed by a team of our artists with a surf-punk giftwrap pattern in lieu of stripes – is actually a funhouse mirror maze that guests can walk inside, from one end to the other. 25+ feet high and 100+ feet long, the structure is vibrant and impossible to miss from the outside, yet dark and immersive inside.
During the daytime, glowing lights and ornaments guide visitors through the two-way mirror chamber, hanging above their heads for infinite photo opportunities. A secret, funky surf shack built out of colorful surf boards and painted driftwood hides inside, decorated for the holidays. But instead of a shop where one can buy things, a medium sized aquarium lives in the shop window, with live animals swimming inside. At nighttime events, an added bonus of glowing sea creatures matches the lights and ornaments floating inside this aquatic winter wonderland.
CONTACT US
FOR MORE INFORMATION PLEASE CONTACT JACOB PATTERSON
THINKTANKGALLERY@GMAIL.COM – 916.670.3801